lord bishop rocks (USA) power trio rock & roll
Lord Bishop Rocks for sure is the most exciting and musically gifted rock trio of the 21st century. They are mixing their brand of 70s influenced Hardrock, Funk, Blues, Jazz, Reggae and Punk – meshing it into a sound they call Hendrixian Motör Funk.

There have been many trios before them: Cream, The Jimi Hendrix Experience, Blue Cheer, Nirvana, Motörhead, Muse, Them Crooked Vultures, Green Day – all of these groups stand out because they brought a new life and a new perspective in how to make the sonic expression in rock music.
Lord Bishop can look back on a concert career spanning over 4000 dates in over 44 countries on 4 continents, which earned him and his band the reputation of probably the most extravagant rock trio in the 21st century. He always knew how to convince his audience with raw energy and his striking nature. In this long career, he shared the stage with his great musical role models Living Color, Johnny & Edgar Winter, Nazareth, Eric Burdon, and many other great rockers.

Lord Bishop Rocks have lifted this stylistic template to new stratospheric levels. Imagine Beatlesque melodies, Sabbath's heaviness and James Brown's funk all rolled into one. What is for sure is that sooner than later Lord Bishop Rocks will be rock music's most well known and sought after pure rock trio in the history of the music world.
"First there was Howlin 'Wolf, then Jimi Hendrix, now the world has Lord Bishop!" Mother Tongue bass player Davo once said after a show together over the black two-meter giant from the Bronx in New York City, in whose veins pure rock'n'roll flows.

Deep stacking is not Lord Bishop's style. When asked about his age, he likes to answer "I am young enough to rock but old enough to know how!" Just like its external appearance, its performance is also on stage: large, almost immense, inimitable, determined and simply and poignantly unforgettable. Lord Bishop Rocks combine funk, rock, blues, punk and a hint of reggae to create an emotionally charged mix that beeps deeply soaked in black voodoo.
WE ARE THE NEW KINGS OF ROCK AND ROLL AND IF YOU DARE TO CHALLENGE US BRING IT "LB"
photos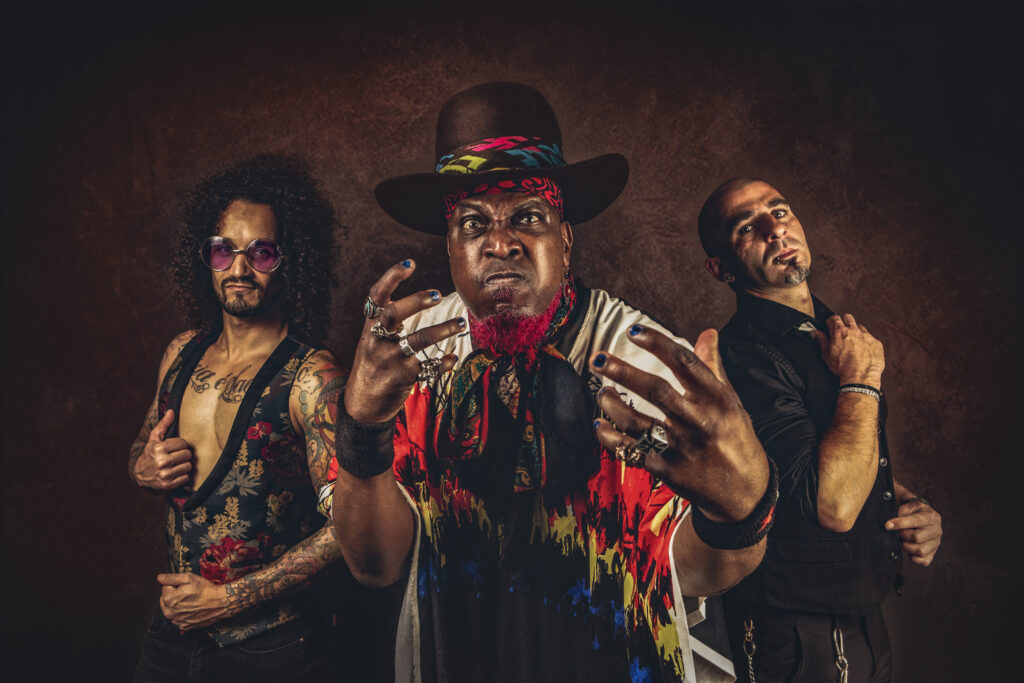 video
music